Crispus Attucks Association of York, PA
Gifts
Amount Raised

of

Matching Funds

Remaining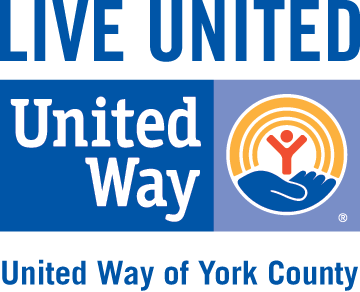 Eligible for the United Way of York County Partner Agency Match!
We are a comprehensive non-profit entity that provides education services, human services, community development, and affordable housing that enhance the quality of life for our diverse population. We have served the York community for 87 years and provide "a hand up, not a hand out" to more than 2,000 individuals annually. Through our innovative programs, we provide quality childcare in a nationally accredited early learning center; after-school and summer enrichment activities for youth ages 5 to 18; soft skills training and job placement/referral services for individuals 14 to 55+; educational, nutritional and social activities for seniors age 60 and above; 137+ safe, affordable apartments for working families; and safer, cleaner neighborhoods by redeveloping the southeast York corridor.
purchase 25 paperback books for a classroom of preschool children. Having access to age-appropriate books is critical for brain development and academic success. Books feed the imagination and change lives.
provide 2 tanks of gasoline for the Active Living Center's van used to transport senior adults on shopping and educational field trips. Our center offers older adults the opportunity to stay active and independent, while socializing with friends, receiving a hot meal, and participating in recreational and life-long learning activities.
sponsor 2 children enrolled in our 6-week Rising STARS Summer Camp. Engaging young minds with fun and educational STEAM (science, technology, engineering, arts & music) activities keeps the students active during the summer months, helping to minimize learning loss that can occur during the break from school.
605 S. Duke St.
York, PA 17401